Hello!
I'm so excited to share my love of books with fellow bookworms. My summer newsletter includes upcoming book club giveaways, summer reading recommendations, and some of my own updates.
PLUS I'll announce my book club winner below. Keep reading to find out more!
---
Cover Reveal – Behind Every Lie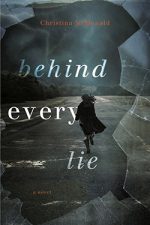 I'm delighted to share the cover of my second novel, BEHIND EVERY LIE, which will be available in February 2020.
Check Out the FREE First Chapter, and make sure to Add It On Goodreads for chances to win advance copies!
---
Vote Now! Dead Good Reader Awards
Thanks to you, The Night Olivia Fell has made it to the final round of the Dead Good Reader Awards! This wouldn't have happened without you, so thank you!
Can you help Olivia win?
Please take a few seconds to help Olivia win and Cast Your Final Vote.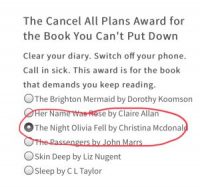 Upcoming Giveaways
Check out my upcoming signed books I have to give away! As a book club member, you're automatically entered to win, plus you get exclusive access to my author interviews!
I announce winners on Facebook at the end of every month. Make sure to Follow Me On Facebook and listen for your name!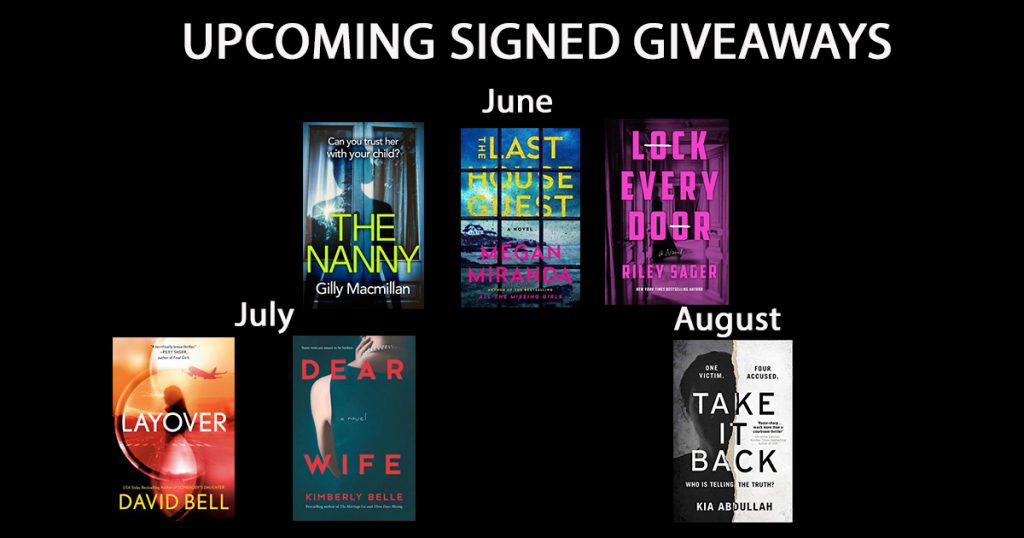 Top books for summer
There are so many amazing books out this summer! It was impossible for me to choose my top three, so here are four of my favorite books for summer.
---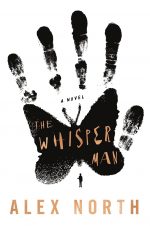 The Whisper Man, Alex North
A beautifully told, tense, haunting story of a father and son who get caught in the crosshairs of a serial killer investigation. At times spine-tinglingly tense and at others absolutely heart-breaking, this is far and away my favorite crime thriller I've read in years.
After the sudden death of his wife, Tom Kennedy moves with his young son to a new town. But just as Tom and Jake settle in, a young boy vanishes. And then Jake begins acting strangely. He hears a whispering at his window… Read the full review
---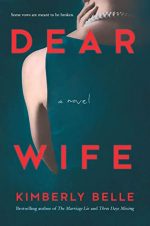 Dear Wife, Kimberly Belle
Beth Murphy is on the run. A couple of hundred miles away Sabine Hardison is missing. As the police search for leads, the case becomes more and more convoluted. The only thing that's certain is that someone is lying and the truth won't stay buried for long.
This is the captivating story of a wife on the run from her abusive husband. Irresistible, cleverly plotted, and beautifully written, this thriller will keep you guessing right up until the final heart-stopping twist. Read the full review
---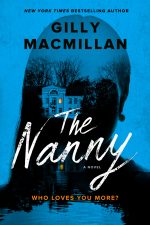 The Nanny, Gilly Macmillan
Captivating and surprising, with twists and turns around every corner, The Nanny is fun, addictive and terrifically tense!
It starts with a bang when Jo wakes as a child to find her nanny Hannah has vanished without a trace. Fast forward thirty years and Jo is returning home with her daughter after the tragic death of her husband. One day out on the family's lake, Jo's daughter finds a skeleton. Jo must uncover who her nanny really was, why she left, and if she can trust her own mother. Read the full review
---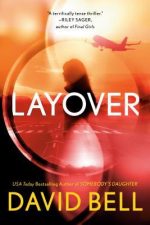 Layover, David Bell
A chance meeting with a woman in an airport sends a man on a pulse-pounding quest for the truth. Layover is smart, tantalizing and incredibly addictive.
This story follows Joshua Fields, an all-American guy whose life is a series of departures and arrivals. But one day on a routine layover he meets Morgan, who turns his safe existence upside down, sending him down a terrifying and suspense-filled path from which nothing will ever be quite the same. Read the full review
---
Book club giveaway winner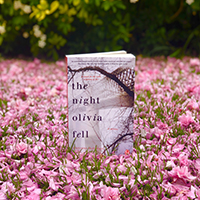 Every newsletter I randomly choose one book club member to receive a signed copy of The Night Olivia Fell, plus a sticker and bookmark.
The winner this month is: Sarah Fetherling
Congrats Sarah! Just PM me on my Facebook page with your address.
Make sure to keep an eye out for your name in my next newsletter! Good luck!
That's all from me for now. Enjoy the sunshine and happy reading!
---

Follow me on BookBub to get notified about book sales and new releases.
---
Join the Bookclub
Win free books, get access to exclusive author interviews and see sneak peeks at my upcoming books.
---