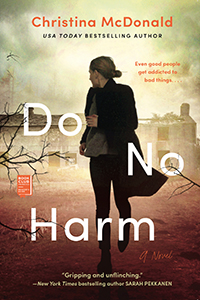 Do No Harm
Even good people get addicted to bad things
When Dr. Emma Sweeney learns her son, Josh, has a rare form of cancer, she makes the risky decision to sell opioids to fund his life-saving treatment. But when somebody ends up dead, a lethal game of cat and mouse ensues, her own husband, the town's lead detective, leading the chase.
With her son's life hanging in the balance, Emma is dragged into the dark world of drugs, lies, and murder. Will the truth catch up to her before she can save Josh?
Pre-Order Now
(Publishes Feb 16, 2021)
Amazon  |  Barnes & Noble  |  IndieBound  |  Apple  |  Bookshop.org
---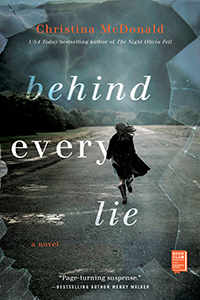 Behind Every Lie
If you can't remember it, how do you prove you didn't do it?
Eva Hansen wakes in the hospital after being struck by lightning and discovers her mother, Kat, has been murdered, and the police suspect she's the murderer. Determined to clear her name, Eva heads from Seattle to London—Kat's former home—for answers.
But as she unravels her mother's carefully held secrets, Eva soon realizes that someone doesn't want her to know the truth. And with violent memories beginning to emerge, Eva doesn't know who to trust. Least of all herself.
Order Now
Amazon  |  Barnes & Noble  |  IndieBound  |  Apple  |  Bookshop.org
---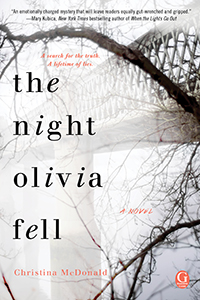 The Night Olivia Fell
They said it was an accident. Her mother knows they're lying.
Abi Knight is startled awake in the middle of the night to a ringing phone and devastating news – her teenage daughter, Olivia, has been in a terrible accident.
Abi is told that Olivia slipped and fell from a bridge into the icy water below, and now she lies silent, dependent on life support.
But then Abi sees the angry bruises around Olivia's wrists and learns that her sensible daughter is in fact three months pregnant.
Order Now
Amazon  |  Barnes & Noble  |  IndieBound  |  Apple  |  Bookshop.org