Liz Fenton & Lisa Steinke have been best friends for over thirty years. They are the co-authors of seven novels, including the Amazon Charts bestseller, The Good Widow. Their forthcoming book, How to Save a Life, a dark, heart-pounding love story with a Groundhog Day twist, will release on July 14. Liz and Lisa host the popular podcast We Fight So You don't Have To, and are monthly on-air contributors on their local news with Liz & Lisa's Book Club. In their former lives, Liz worked in the pharmaceutical industry and Lisa was a talk-show producer. They both reside with their families and several rescue dogs in Southern California.
---
How To Save A Life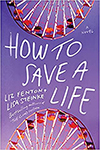 When Dom bumps into Mia, his ex-fiancée, he believes they've been given a second chance and asks her out. But then Mia dies tragically on their date and Dom makes a desperate wish: to be given the chance to save her life. And when he wakes the next morning to the shock that she's alive, he thinks his wish may have been granted. But day after day, no matter what he changes about their time together, she still meets a terrible fate.
Dom frantically searches for answers to save his beloved Mia and rekindle their former love. But the further he digs, the more obsessed he becomes. In the end, will Dom be able to save Mia?
Amazon US  |  Amazon UK  |  Barnes & Noble | Indiebound | Bookshop.org
My review
Flawless and irresistible, profoundly moving and endlessly emotional. How To Save A Life is a truly unique and beautiful reimagining of Groundhog Day, asking if life and death are preordained, if our destiny is predetermined, and if some lives are meant to be saved.
---
Author's Corner – Interview with Liz Fenton & Lisa Steinke
Thanks so much for being on Author's Corner! Where do you two get your writing ideas from, and how to you write as a duo rather than an individual?
We are so happy to be here! We get our inspiration from everywhere! We seem to gravitate toward complex narrative questions about fate, destiny and regret and tie it back into every day relationships. This may be derived from our own fascination with these topics?
We have a simple process.  One of us will write a chapter, the other will edit. We pass back and forth until are happy. Then the other person will start the next. That's it! No bells and whistles!
Can you tell me something about you that your readers might not know? For example, writing quirks, funny processes, passions, what you would do if you weren't a writer? Just a brief insight into who you each are as a person outside of writing.
LIZ: I worked in the pharmaceutical industry for almost twenty years! And I love animals—I have five rescue dogs and a cat. I'd have more if my husband would allow!
LISA: I worked in television for 15 years and as a producer on the Dr Phil Show for seven of those years.
What is the first thing — ever — that you remember writing?
LIZ: My elementary school put out a literary magazine. Students would submit the editors would choose. I wrote two poems in first grade that were published. I still have it!
LISA: When I was eight years old, I wrote a poem called Nothing Makes Christmas, it Just Comes.
What do you like to do after a day of writing intense scenes? What's your favorite me-time treat?
LIZ: Binge-watching something light and fluffy like The Bold Type!
LISA: I work out. I have a Peloton and I'm in love!
What would you do if you weren't a writer?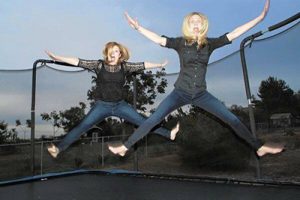 LIZ: I probably would have risen the ranks at the pharma company I worked for. I might be running it by now!
LISA: I would be the television producer I already was!
If you could recommend any other book(s) that you've read and loved recently, what would it be?
LIZ: I recently finished Rodham by Curtis Sittenfield, and found it fascinating. It reimagines Hillary's life had she not married Bill Clinton.
LISA: I just finished a book called The Sight of You by Holly Miller, about a man who dreams about the people he loves and that's not always a good thing.  It's the perfect summer read.
If you could invite five people (dead or alive) to a dinner party, who would they be and why?
LIZ: JFK, Martin Luther King Jr., Barack Obama, Michelle Obama, and John McCain. I'd love to hear their perspectives and insights on the current state of our world. (And I want JFK to spill all his tea! You know he's got some!)
LISA: Michelle Obama, Barack Obama and Martin Luther King, Jr.  for obvious reasons—they would shine so much light on many important issues. Lin Manuel-Miranda because he's a genius and I'd love to experience how his mind works. And Kenny Chesney—I'm a huge fan and would love him to talk about his song writing process!
What are some of the jobs you had before becoming an author? How have they helped you in your writing career now?
LIZ: My pharma career taught me how to observe people and study their behaviours, in order to predict future behaviour. I find I still do that—observe and take bits and pieces to build characters.
LISA: My time as a talk show producer has given me a lot of ideas for characters!
Writing How To Save A Life
Let's talk about your new book, How To Save A Life. Can you tell my readers a little about it?
It's a dark heart pounding love story with a Groundhog day twist. Dom runs into his ex-love Mia after a decade apart. He asks her out and she ties tragically on their date Thursday night. But when he awakes the next morning, it is Thursday once more. And he has a second chance. But when she perishes again and he wakes up to another Thursday, he must figure out how to free himself from this time loop, and how to save his beloved Mia.
How did you come up with the idea?
We'd just finished reading The 7 ½ Deaths of Evelyn Hardcastle and loved the idea of living the same day over and over.
Describe How To Save A Life in three words.
Pulse-pounding. Poignant. Thought-provoking.
What do you think readers will love about How To Save A Life?
We think readers will love Dom, and his quest to save Mia. But they will also connect with his journey as he begins to understand that his past might be preventing his future. We've never written from a male perspective before, and it was so fun!
This book! I was so in love with Dom and Mia and my emotions were all over the place! How do you come up with such authentic, believable characters?
Thank you! We don't do much character vetting before beginning but we try to pull from our own experiences in relationships and experiences.
How To Save A Life was such a perfect balance of suspense and emotion! I know you've moved away from the more intense suspense novels to magical realism – was that an intentional shift?
Yes. We like to write what we want to read. As we were brainstorming this idea, which started out much more suspense-ish, we realized our hearts weren't in it. So, we started over with a romance as the center of the story. And Dom and Mia were born!
What's next for Liz & Lisa?
Are you working on a new book? Can you tell my readers a little about it, a blurb, potential release date, etc? Where did you get the idea?
We've recently finished a novel, but can't say much, except it will explore the question of whether fate is pre-destined. Hoping it will be coming your way next summer!
Get In Touch
Liz & Lisa love connecting with readers. You can get in touch with them at:
---
Want to Share this post? Here's your ready-made tweet: