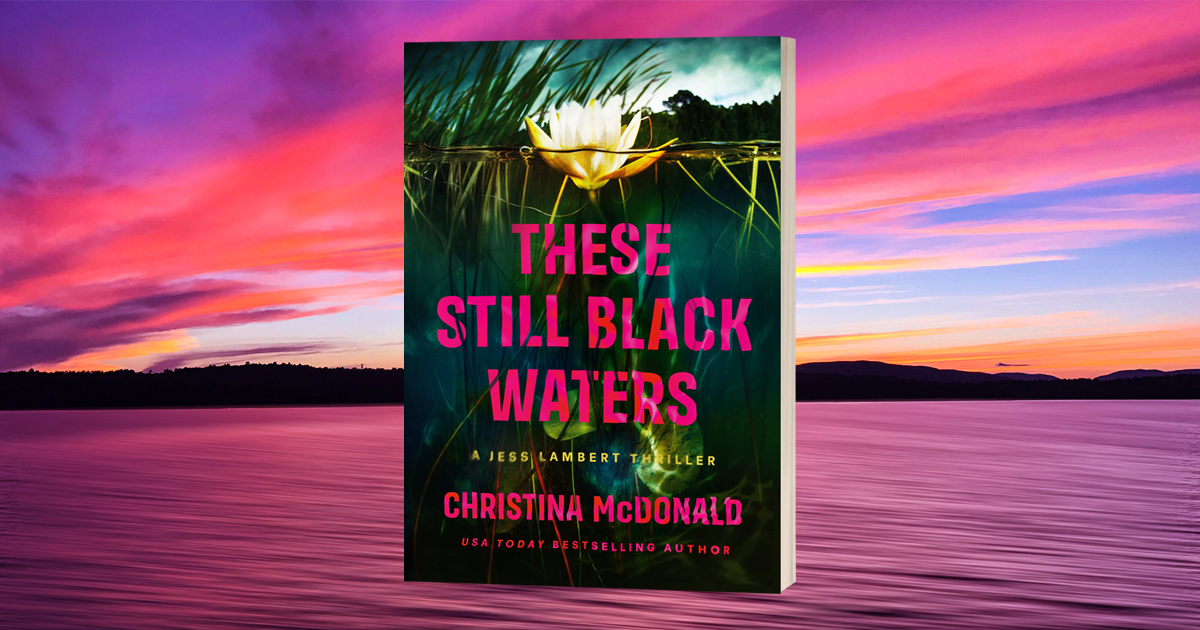 These Still Black Waters Bonuses
Dullahan House has stood empty for years. Until the day she returns. That's when the first body shows up… A twisting novel of suspense by the USA Today bestselling author of Do No Harm, Behind Every Lie, and The Night Olivia Fell.
Dear Reader,
As a firm believer in science, ghosts have never been a realistic idea to me. And yet during the pandemic, I began thinking more about trauma and loss, and what this can do to a person, how hope and faith can emerge from the darkest places.
And then a friend told me of a horrific home invasion she'd suffered. She was putting her children to bed when masked men broke down her front door and threatened them with a knife.
These two things converged to make These Still Black Waters, which speaks to the rupture that tragedy brings, about our endless quest to put our lives back together again after the worst has happened. How resilient we humans are.
I love this book and hope you enjoyed reading it as much as I enjoyed writing it. To say thank you for purchasing, I've put together some exclusive bonus content just for you.
If you loved These Still Black Waters, I would love to read your review! Please feel free to tag me in a picture of you with the book and your review and I'll share on my socials. And if you follow me, you'll get sneak peaks of my upcoming books, cover reveals, and chances to win signed book giveaways.
Follow Me On Social Media:
Instagram: @christinamac79
Threads: @christinamac79
Twitter: @christinamac79
Facebook: @christinamcdonaldauthor
Writers are only writers because of readers, readers like you, and I have the best ones. Thank you!
Christina McDonald
---
Get your bonuses below and make sure to post your review!
---
Bonuses
To get your bonuses, simply choose if you want to download the pdf or the ePub version. Here's everything you get:
Book Club Discussion Questions
Deleted Chapter
Alternate Ending
Alternate Cover Choices
A Q&A with Christina McDonald
Chapter 1 of Book 2
---

---

---

---

---

---

---