In Conversation With…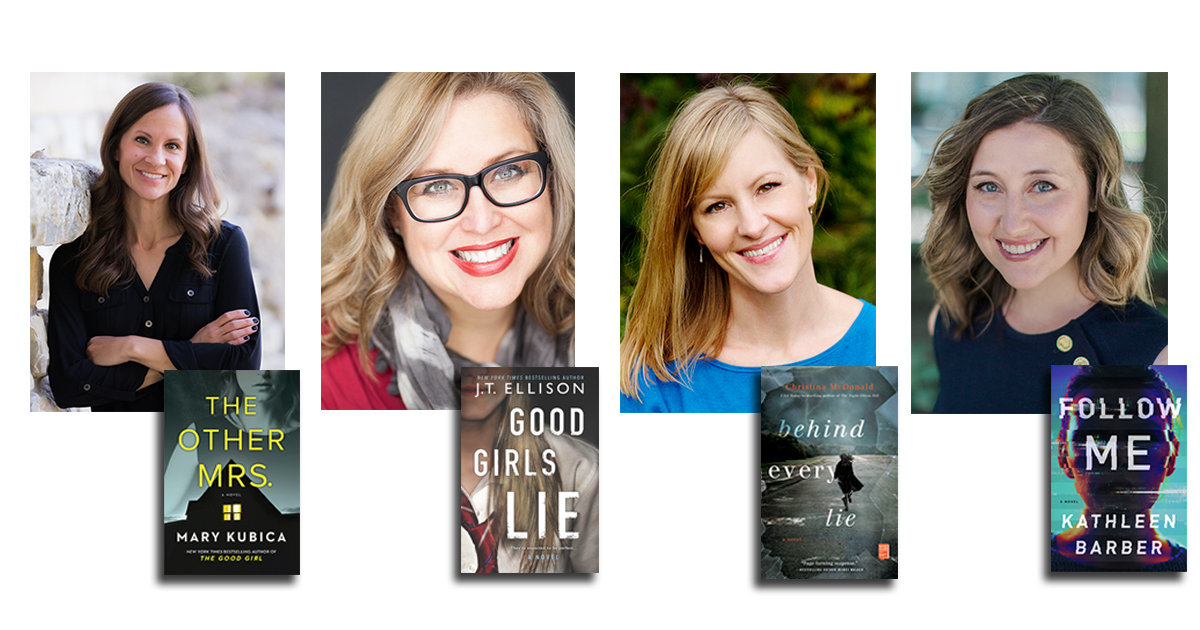 In a special winter edition of Author's Corner, I chatted with thriller authors Mary Kubica, J.T. Ellison and Kathleen Barber about writing in the thriller genre, how they define success as an author, their book recommendations, and all about their upcoming books.
---
HOW DO YOU DEFINE THE THRILLER GENRE? WHY IS IT SO SUCCESSFUL?
---
MARY: To me, a thriller is a plot-driven novel, where a protagonist must overcome some evil force in his or her life. Thrillers are dark, edgy, at times terrifying, and impossible to put down. What makes thrillers so successful, in my opinion, is that they make us uncomfortable. As a reader, I relish that feeling of discomfort in the books I read, and I love to be on the edge of my seat and feel uneasy, if not scared. BA Paris's The Breakdown is a great example of this – I was sure I was the one having a breakdown while reading!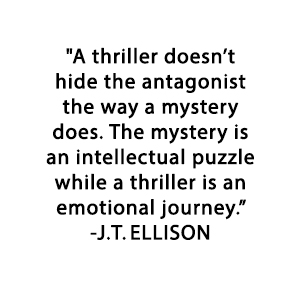 J.T.: A thriller doesn't hide the antagonist the way a mystery does. The mystery is an intellectual puzzle while a thriller is an emotional journey. I also feel like thrillers are broken into two camps—the bigger, flashy, global stories that affects a lot of people, and the smaller, intimate, pervasive stories that affect only a few. External versus internal. That's how we get suspense—the "problem" affects a much smaller cohort.
CHRISTINA: I think a thriller induces strong emotions in a person: excitement, anxiety, suspense, fear. It quite literally thrills its readers. They are the page turners, the up-all-nighters with twists and turns that keep the mind sharp. These types of books are really successful because readers like the mental gymnastics involved in solving whatever puzzle the author has laid out. We're all detectives solving those puzzles, seeing if we can outsmart the author, and it's exhilarating.
KATHLEEN: Defining genres is so difficult! I once read a definition that restricted a "thriller" to those books in which someone is in physical danger, but, to me, the possibility of physical harm isn't what sticks out. When I think of a "thriller," I think of a book that pulls the reader in and gets their adrenaline pumping. And it's that—the surge of adrenaline a reader gets when immersed in a thriller—that I think makes thrillers so popular. We get off on the suggestion of danger without actually ever being in peril ourselves.
---
WHAT'S THE BIGGEST CHANGE YOU'VE SEEN IN THIS GENRE THAT REALLY EXCITES YOU?
---
MARY: The role of women in thrillers seems to be changing, for the better! Where once women were almost always the helpless victim, that's no longer the case. Now women just as frequently play the role of the villain or the heroine. It's refreshing to see strong, capable, well-developed, authentic female characters solving crimes or being the doer of crimes.
J.T.: I feel like it's gotten much more diverse, especially for female thriller authors. We're getting a bigger share of audience, reviews, and sales, which translates to more great authors in the arena.
CHRISTINA: When I first started reading thrillers they seemed to be mostly written by men and mostly external thrillers, where the problem was about the world or government – shoot-em-up, bang-bang style. Now there are a lot of female authors with books focused on families, neighborhoods, communities, where the problem is intimate and close.
KATHLEEN: I feel like when I first began reading in the genre, the dominant authors were all straight white men, and that's no longer the case. There are so many high-profile thriller authors who are women, and a growing number of crime authors from marginalized communities. I'm so glad to see more diverse voices in the genre, and I hope that we'll continue to see many more.
---
WHAT ADVICE WOULD YOU GIVE THRILLER WRITERS JUST STARTING OUT?
---
MARY: It's become a crowded space of late! That isn't a bad thing – I'm delighted that there are so many thrillers hitting store shelves each week, because it's also what I love to read. But new writers will need to bring something new to the table. Even for seasoned authors, there's the need to up the ante with each book we write.
J.T.: Write the story you want to read. Find that strange, weird little nugget that turns you on and build upon it.
CHRISTINA: Getting published is the easy part (I know, even that isn't easy). It's staying published that's really hard. Take ownership of some of your own marketing and reader outreach and you'll have an easier time staying published. Also, writing one book isn't the point, it's the means to an end. Look at each book as a building block for your writing career.
KATHLEEN: Honestly, get comfortable with outlining. I wrote my debut, Truth Be Told (formerly Are You Sleeping), by winging it, and that proved to be a huge headache. When you're writing a thriller or something suspenseful, you want to be carefully metering out information and planting clues and red herrings for the reader—all of which is much easier to do on the front end than if you have to go back through and reverse-engineer it after it's already been written. Learn from my mistake! That said, I don't believe in plotting too rigorously—it's important to let yourself have fun with the material.
---
HOW DO YOU DEFINE SUCCESS AS AN AUTHOR?
MARY: The emails I receive from readers, telling me things like how they were going through a rough spot in their life, and my book is the only thing that got them through – that's what makes me feel successful. Book sales and positive reviews, and becoming a New York Times bestselling author are all incredible, but knowing that a reader was in some way moved by the characters I've created and the words I've written takes the cake.
J.T.: Creative satisfaction, that sense that I've written the very best book I can at that point of my life. It's only happened to me three times, and it's my white whale every time I sit down to work.
CHRISTINA: Every time I get a message from a reader who says my writing has impacted them on an emotional level, it really resonates with me. Emotion is what connects us as humans, and knowing I've been able to reach someone and connect with them through my writing is the highest compliment.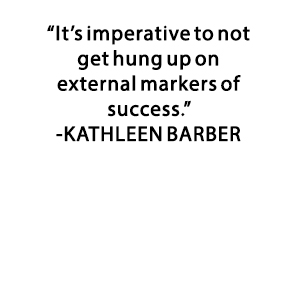 KATHLEEN: I consider myself a successful author because I've published a book that I'm proud of. There's so much about publishing that is outside of your control—how much press you get, how readers respond to your book, how many copies you sell—and so I think it's imperative to not get hung up on external markers of success. If you do your very best and put out a product you're pleased to have your name on, I think you can call yourself a success.
---
HOW DO YOU DEAL WITH WRITER'S BLOCK?
MARY: There are times when the words and the ideas simply won't come. To overcome this, I get away from my computer. I set my writing aside for the day and get on with my life. The best ideas often come when I'm not writing.
J.T.: I believe the story sometimes wants you to go in a different direction, and that when it stops working, you've gone the wrong way. Real block does exist, naturally, those horrible life event disruptions that make getting to the page insurmountable, but most of the time, it's just a story issue. Or a distraction issue. Getting off social media when I'm blocked always helps.
CHRISTINA: I talk it out (usually with my husband) or by sleeping on it. I believe a lot of stuff goes on in our subconscious while we sleep, and usually after a good night's sleep I've unpicked whatever tangle I'm in.
KATHLEEN: Sometimes the words just won't come, and sometimes they just come out all flat and wrong. In my experience, the only way to get past it is to do something else. Close your computer and go for a walk, do some yoga, take a shower, anything really that removes you from the frustration of not finding the right words. Only once I stop focusing on my writer's block do the words start coming again—and they usually start coming when I have no pen to write them down!
---
WHAT'S THE STRANGEST SEARCH HISTORY YOU HAVE IN YOUR BROWSER?
MARY: My fifth novel When the Lights Go Out has a character suffering from debilitating insomnia. As I often do, I fell down a rabbit hole of information on insomnia, and learned that the longest a person has gone without sleep (and survived!) is eleven days; that the Guinness Book of World Records no longer has a category for this because of the harmful effects not-sleeping has on the body. Insomnia doesn't just make you irritable and clumsy, but it leads to paranoia and hallucinations the longer it goes on. I also discovered a terrible condition known as Fatal Familial Insomnia, where a person essentially loses the ability to sleep. As is implied by the name, it's always a death sentence, and death is quite rapid from the onset of symptoms. Within a year, most succumb to the disorder.  Thankfully it's extremely rare.
J.T.: Necrophilia, for a book I wrote several years ago. The dark web is a nasty place.
CHRISTINA: My internet history is filled with weird and creepy stuff! Most recently I researched how to murder a person so the body ambiguously points to both drowning and drug overdose.
KATHLEEN: In Follow Me, an obsessive fan installs a remote administration tool on my protagonist's computer, which allows him to see her desktop, view her files, and access her webcam. If anyone ever has cause to search my computer, they're going to find an embarrassingly large number of Google searches that start "How can I spy on someone through a computer?"
---
WHICH BOOK/AUTHOR GOT YOU HOOKED ON WRITING IN THE THRILLER GENRE?
---
MARY: Rebecca by Daphne du Maurier is always the first that comes to mind.  As a girl, I was also obsessed with The Eyes of the Amaryllis by Natalie Babbitt.  Though not a thriller, it's a beautiful, haunting book full of mystery that lured me in that direction. That said, I didn't set out to write thrillers. Prior to The Good Girl, I had many unfinished manuscripts that fell into the women's fiction category. The bits of mystery and suspense worked their way into The Good Girl by accident, but as they did, I knew I'd found my niche!
J.T.: I was already a big fan of Tami Hoag, Tess Gerritsen, Erica Spindler, Alex Kava, Allison Brennan, Lee Child, John Connolly, and Michael Connelly, but it was John Sandford's Mind Prey that made me sit down and say OK, I want to do this.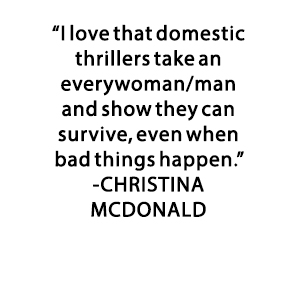 CHRISTINA: I was always a massive Nancy Drew fan – any book with a mystery or puzzle at its heart. I then moved on to Agatha Christie and Rebecca by Daphne du Maurier. I also loved the medical aspect of Tess Gerritsen's thrillers and Lisa Gardner's FBI profiler series, but my favorite books to read are domestic thrillers, so authors like Lisa Unger, Gillian Flynn, Gilly Macmillon, Chevy Stevens, they really got me hooked. I love that domestic thrillers take an everyman/woman and show they can survive, even when bad things happen.
KATHLEEN: I have long been an Agatha Christie fan. (Growing up, I had a fish named Poirot.) I know her work is technically more "mystery" than "thriller," but it's what made me fall in love with crime stories.
---
WHAT'S YOUR EARLIEST READING MEMORY?
---
MARY: There's an anecdote in my family about how, before I was born, my oldest sister asked my parents to buy her a book; they said no because money was tight at the time, to the point that they had to charge groceries to the credit card in order to eat. My mother felt terrible about it – though of course there was nothing to feel terrible about; when the options are food or books, you choose food. That said, I don't think my mother ever said no to a book again. My childhood is full of memories of reading. My early favorites include anything by Natalie Babbitt, The Babysitters Club books, Sweet Valley High and Nancy Drew.
J.T.: Taking my mom's Norton Anthology of Poetry off the shelf under her TV and sitting by the fire, reading. When I hit Alfred, Lord Tennyson's The Eagle: "He clasps the crag with crooked hands…" I felt a part of me open. It was sheer, utter, perfection, and I was lost.
CHRISTINA: I had a corner in my closet with pillows and blankets and I'd take my books into the closet, curl up, and just read. Books like Little House on the Prairie, Betsy, Tacy, and Tib, Charlotte's Web, then Nancy Drew, Sweet Valley High, Babysitter's Club. When I was very young, I remember my dad having these National Geographic books on weather and I loved looking through the devastation these phenomena created. Maybe that was my first inkling I'd want to write thrillers.
KATHLEEN: My mother used to read me Mercer Mayer's East of the Sun and West of the Moon, which was adapted from a Scandinavian fairy tale and was the story of a young woman who travels to a faraway land to rescue this prince who had been kidnapped by monsters. She had to brave her way through fire and ice and all sorts of horrible things, and I was just so captivated by her journey.
---
IF YOU COULD RECOMMEND ANY BOOK(S) WHAT WOULD IT BE?
---
MARY: Not in the thriller genre, I'd recommend The Things They carried by Tim O'Brien.  It's my absolute favorite. Within the thriller genre, a few novels that set the bar high are: Before I Go To Sleep by SJ Watson, What She Knew by Gilly Macmillan and You Will Know Me by Megan Abbott.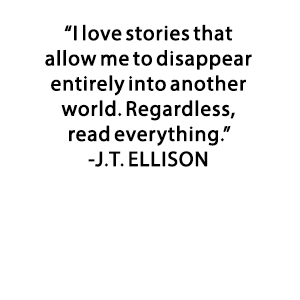 J.T.: If you want to be a writer, read Stephen King's On Writing, Elizabeth George's Write Away, and memorize Strunk and White's Elements on Style. If you just want a transformative experience, turn to the fantasy women—Sarah J. Maas, Leigh Bardugo, Holly Black, Victoria Schwab, and Diana Gabaldon and Deborah Harkness to get a historical education. I love stories that allow me to disappear entirely into another world. Regardless, read everything.
CHRISTINA: What, this year? Lol There are so many! My Sister's Keeper by Jodi Picoult is one of my all time favorite books. Sister by Rosamund Lupton, In The Woods by Tana French and Before I Go To Sleep by SJ Watson. I've recently started reading some nonfiction and can highly recommend When Breath Becomes Air by Paul Kalanithi and This Is Going To Hurt by Adam Kay.
KATHLEEN: I can never recommend just one book! Here are a few that I've been loving lately: Jennifer Hillier's Jar of Hearts, Megan Miranda's All the Missing Girls, Kristen Lepionka's Roxane Weary series (starting with The Last Place You Look), Wendy Heard's The Kill Club, Layne Fargo's Temper, and Angie Kim's Miracle Creek.
---
WHO HELPED YOU FALL IN LOVE WITH READING?
---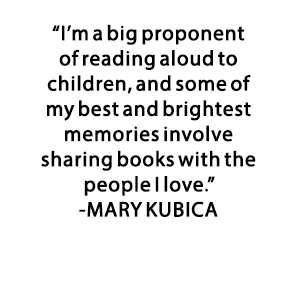 MARY: Most likely my mother, who would read to me before bed, or my third grade teacher, Mrs. Shepard, who would read aloud to us in class. I'm a big proponent of reading aloud to children, and some of my best and brightest memories involve sharing books with the people I love.
J.T.: My parents. They are both big readers and never held me back from taking their lead. There were always books all over our house. If I could reach it on the shelf, I was allowed to read it. I was a good climber.
CHRISTINA: My mother. She used to read to me every night before bed. Once I learned to read I started reading to my little sisters before bed. When I was in seventh grade my parents were getting divorced and my teacher Mrs. Gentry really nurtured and encouraged my love of reading and creative writing during what was a difficult time in my childhood. That's always meant a lot to me.
KATHLEEN: My parents were both instrumental to my appreciation of books. My mother took me to the library all the time, and my father read to my at night.
---
CAN YOU TELL US A LITTLE ABOUT YOUR UPCOMING BOOK?
---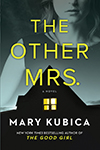 MARY: The Other Mrs. is about the Foust family (Will, Sadie, Otto and Tate), who relocate to Maine after inheriting a home when a relative dies.  But shortly after their arrival on this small, remote island off the coast of Maine, a neighbor winds up murdered. When all eyes turn suspiciously toward the new family in town, and Sadie becomes a primary suspect, she knows that in order to clear her own name, she must figure out for herself who killed Morgan Baines.
Read My Review  |  Amazon |  Barnes & Noble  |  Indiebound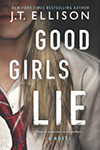 J.T.: Recently orphaned, Ash Carlisle, from Oxford, England, crosses the Atlantic to attend the elite all-girls boarding school, The Goode School, home to secrets, lies, and a very haunted history. In a world where appearances are everything, as long as students pretend to follow the rules, no one questions the cruelties of the secret societies. While Ash fits in at first, as students and teachers begin to die, she goes from revered to reviled.
Read My Review  |  Amazon  |  Barnes & Noble  |  Indiebound  | Get J.T.'s Newsletter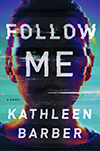 KATHLEEN: Audrey Miller, social media influencer, moves to Washington, DC for a coveted new job. But this move brings her within striking distance of a person who's obsessively followed her social media presence for years—from her first WordPress blog to her most recent Instagram Story. In his quest to win her heart, nothing is off-limits—and nothing is private.
Read My Review |  Amazon  |  Barnes & Noble  |  Indiebound  |  Get Kathleen's Newsletter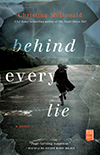 CHRISTINA: Behind Every Lie is about Eva Hansen, who wakes in the hospital after being struck by lightning and discovers her mother, Kat, has been brutally murdered. Found unconscious down the street, Eva quickly becomes the prime suspect. The problem is, she can't remember that night. And with violent memories emerging, she doesn't know who to trust. Least of all herself.
Amazon  |  Barnes & Noble  |  IndieBound  |  Join Christina's Book Club
Want to share this post? Here's your ready-made tweet: