About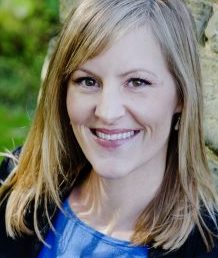 Christina McDonald is an author, bookworm, and a devoted mother and wife. She was born in Seattle, Washington, the oldest of three girls, and now lives in London, England with her husband and two sons. She is currently writing her second book.
Christina always wanted to be a writer. She told her earliest stories to her two younger sisters, who were her first audience, cheerleaders and sounding board.
She received a BA in Communications at the University of Washington, Seattle, then decide to go traveling. She arrived at Heathrow Airport, London, completely jet lagged, caught sight of the Aer Lingus desk, and randomly bought a ticket to Ireland. Within a year she'd moved to Ireland and was studying for a Master's in Journalism at the National University of Ireland, Galway.
Christina worked as a freelance journalist for a number of newspapers in Ireland and Seattle, including The Sunday Times, Dublin, The Connacht Tribune, Galway, The Galway Independent, The Seattle Post Intelligencer, and Colures Magazine. She then moved to London and started a digital copywriting company where she worked as a consultant and writer for much-loved digital brands, such as British Telecom (BT), Travelex, Wood Mackenzie, Pearson Publishing, TUI Travel, Expedia and USAToday.com.
Christina lives in London with her husband and two sons. In her free time she enjoys spending time with her family, going for long walks in the park, hiking, reading and going to the gym. She is currently working on her next novel.
---