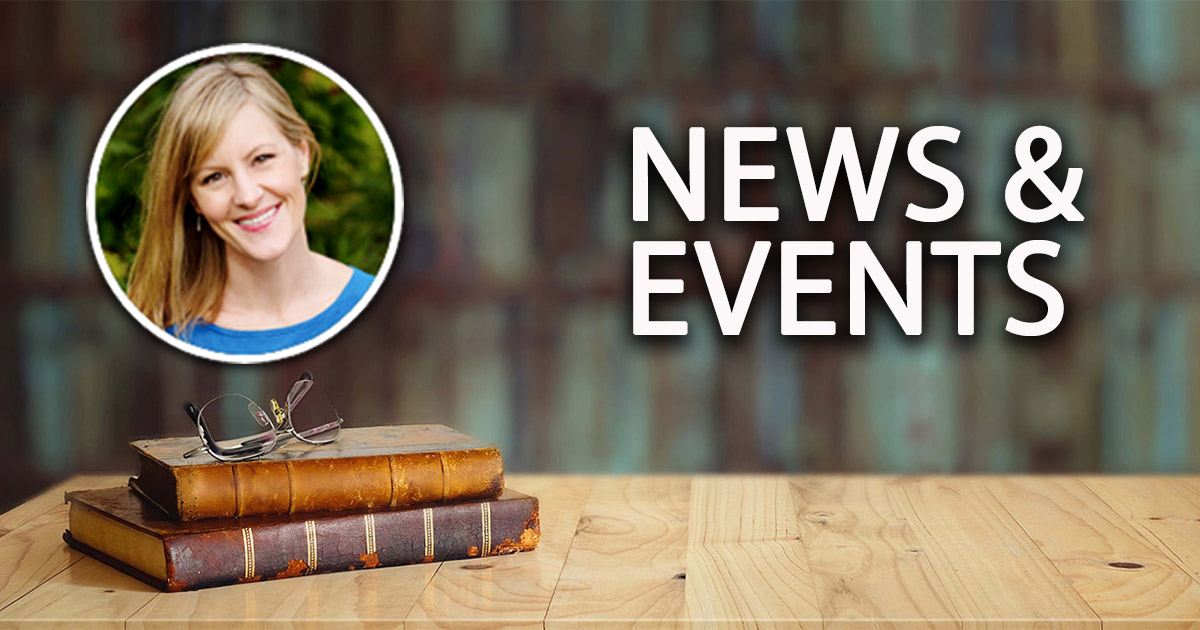 News + Events
Upcoming events
May 5, 2019, 1pm: Signing at Waterstones, Epsom, 50 High Street, KT19 8AJ
May 4, 2019, 7pm: Facebook Live bookclub chat with Chapter Chatter Pub
March 17, 2019, 2pm: Instagram bookclub chat with Once Upon A Book Club
March 14, 2019, 7.30pm (GMT): Bookclub chat and signing at Dotty's Teahouse, Carshalton, London
March 9, 2019, 4pm (EST): Goodreads bookclub chat with The Traveling Friends
March 9, 2019, 5pm (EST): Instagram bookclub chat with The Traveling Friends
March 2, 2019, 5pm EST: Instagram bookclub chat with Black Heart Reads
Feb 28, 2019: Authors on the Air global radio book chat with Wine Women & Writing
Feb 25, 2019: Youtube book chat with Writing Fun with Michelle Cronauer
Feb 3, 2019: Reading and signing at Third Place Books in Seattle, WA
Check back for upcoming signings and events!
---
The Night Olivia Fell in the News
"Fans of twisty domestic suspense novels will be rewarded."
—Publishers Weekly 
"Even though what will happen is known early on, this book is a tearjerker, so have tissues at hand. A well-structured story of how lying corrupts from the start that will keep pages turning."
—Library Journal
"Named One of Ten Most Anticipated Books of 2019 by Women."
—PopSugar 
"Named on of the Best Women's Fiction of 2019 (So Far)."
—Marie Claire
Included in 28 Of The Most Anticipated Books Of 2019
—Cosmopolitan
Included in The 5 Books You Won't Be Able To Put Down This February
—Mind Body Green
"If you're already putting together your 2019 TBR list of must-read thrillers, you're probably going to want to add The Night Olivia Fell to it ASAP."
—Bustle Magazine
---
More Publicity for The Night Olivia Fell 
Red Magazine – The Best Crime Novels And Thrillers Out This Spring
Ms. Career Girl – Chilling Winter Thrillers To Keep You Warm And Reading All Night
Goodreads – Most Popular Books Published In February 2019
Parade Magazine – Debut Novels Everyone Will Be Reading In 2019
Bustle – 24 Fiction Books Coming Out In February That You Definitely Need To Read
PopSugar – 17 Books We're Adding To Our Must-Read Lists In February
Get Literary – Escape The Cold With New February Fiction!
Crime Reads – February's Best Psychological Thrillers
BookBub – 14 Spine-Tingling Psychological Thrillers Hitting Shelves This Year
BookBub – The Best Book Club Books of 2019
Goodreads – The 36 Big Mysteries & Thrillers of 2019
Get Literary – 20 Most Anticipated Books to Add to Your TBR
Betches – What To Read This Winter Based On Books You Already Love
PopSugar – 10 Of The Most Anticipated Books of 2019 – All By Women
She Reads – The Most Anticipated Books of 2019
Hollywoodthewriteway – 2019 Book Releases On My Radar
Bustle Magazine – Cover Reveal